NATUROPATHY & YOGA
Naturopathy & Yoga are two wheels of a vehicle. Apart from natural life and yoga, there is no medical treatment which can provide complete health. When all treatments fail, naturopathy & yoga can still save a person's health and life.
Knowledge of naturopathy makes every one self dependent for one's own health. Naturopathy is not just a treatment but also a way of life. When all treatments fail there is still possibility of cure in naturopathy.Yoga creates harmony in the physical, mental & spiritual aspects of the human personality.
NATUROPATHY
Naturopathy works in two ways, first it makes the patient get rid of his ailment speedily, secondly it educates him to adopt a natural way of life to remain healthy in future.
CAUSE OF DISEASE
All diseases are solely caused by accumulation of toxins in the body. Although nature keeps extracting toxins out of the body, it gets collected when detoxification is less than accumulation.
When toxins increase, various parts of body become non-functional and germs flourish, but nature takes them out in the form of acute diseases like fever, loose motion, vomiting, cold, cough etc. When this process is suppressed by medicines, then the disease becomes chronic.
REASONS FOR TOXIN ACCUMULATION
Lack of balanced diet.
Consumption of unmatchable and contradictory food..
Spicy, heavy and fibreless food..
Overeating.
Consuming intoxicating food..
Eating food late in the night..
Working beyond one's capacity physically or mentally and not taking required rest.
Fear, anxiety, anger and stress.
The process of extracting toxins being suppressed by medicines.
Pollution.
Remaining seated continuously etc.
INDICATIONS OF ILLNESS IN THE BODY
Any abnormality in physical activity.
Lack of sound sleep.
Stool is loose or in lumps.
Loss of appetite.
Belly protrudes out as compared to the chest.
Getting tired soon.
Negative thoughts.
Getting angry immediately
Lethargic body.
Addiction to intoxicating products.
Obesity / Overweight / Under weight.
NOTE
Are you frustrated due to diseases?
Are you not being cured?
Are you tired of taking medicines?
Are you depressed?
THEN ADOPT NATUROPATHY WITHOUT DELAY
In naturopathy ailment is eradicated from its root. Other hidden problems are also cured. There is no side effects because no medicine is used.
CURE OF ALL DISEASES
For all diseases there is one cure, and that is detoxification of body by natural means. In this system not only one disease but the whole body treatment takes place.
NATURAL MEANS FOR TREATMENT
Fasting :
This is an effective means of maintaining good health or rejuvenating best health. Observe fast once a week on vegetable and fruit juices. Break the fast by fruits only.
Uncooked Food :
As per scientific research fresh fruits, sprouted grain, green vegetables & dry fruits contains essential elements for development, growth and living healthy life. By using these, health becomes perfect. It also protects against diseases, and the mind remains happy, body becomes strong, the soul experiences bliss, while sexual strength can be invigourated.
Note :
Dry fruits (Almond, Cashewnuts, Groundnut etc.), raisins, figs, black raisins, dry date etc. should always be soaked in water for eating. In natural food stuff (fruits, salads, sprouts, juices etc.) salt should not be used.
Morning Drink :
Drink upto four glasses of water kept overnight in silver or copper vessel before going to the lavatory in the morning. By this a person stays free from various diseases.
Mud Pack :
It has a great importance in all ailments of the abdomen. It can be used on the lower abdomen, chest, forehead, eyes, head, spine, throat, feet, anus and wherever needed.
Enema :
This is the safest way of cleaning the intestines in the world of medicine. This gives relief from constipation.
Hip Bath :
It gives permanent relief in all ailments of the abdomen. There is not a single disease where in hip bath does not give better results.
Steam Bath :
It opens the pores of skin which then excretes toxins from body rapidly. It is useful in almost all ailments.
Hot Foot Bath :
Helps in cold, cough, blood pressure, unconsciousness and attacks of asthma. For women it is useful to have this bath regularly for a long period during menopause.
Hot and Cold Fomentation :
Alternate hot and cold fomentation is very useful to repair a part of the body or to bring relief in pain and no other treatment is as effective as this one. On the abdomen, hot and cold fomentation gives relief in chronic constipation, gastric trouble and also removes weakness.
Compress :
This is useful in thyroid and parathyroid problems, tonsillitis, asthma, liver problems, diabetes, kidney problems, arthritis, varicose veins etc. etc.
Kunjal :
This helps to get free from diseases of cheek, pimples, teeth, tongue, blood, chest, constipation, acidity, gastric, cough, night blindness, asthma, drying of the mouth and throat etc.
Jalneti :
All ailments related to organs above the neck (headache, sleeplessness, excessive sleep, falling of hair, boils or protruted flesh growth within the nose , cold, running nose, eyes complications, hard of hearing, epilepsy etc.) are cured.
Chromo Therapy :
Sun rays are the combination of seven colours and all the colours have medical properties.
Yogasanas :
This removes restlessness, instability, laziness and obesity from the body. Yogasana has been found to be the only activity in the world which can minutely effect the endocrine glands (harmonic system).
Pranayama :
By this one can get strong resistance power, peace, happiness and longevity.
Meditation (Dhyan) :
Its regular practice removes nervous weakness and increase memory power, foresightedness. Creative thinking and problem solving skills are developed.
Healthy Thoughts :
A disease incurable by all medical systems can be cured by the feeling of being healthy.
MAKE HABITS
1) Immediately after waking up fill the mouth with clean water and sprinkle water on both eyes forty times. This prevents weakening of the eyesight and those wearing spectacles get rid of them.
2) Do saline gargles daily. It will keep away the disease of throat and above throat.
3) While brushing teeth or taking bath clean the palate (upper part inside mouth) with the thumb. This prevents ailments of eye, nose and throat.
4) While urinating or evacuating the bowels, press the jaws tight, this strengthens the teeth and tooth ailments do not occur.
5) Don't eat or drink too much hot or too much cold, which is harmful for digestion. 6) Do not eat when stricken with worries, grieving, tired or angry.
7) Keep a gap of 5-6 hours between two meals and take dinner three hours before sleeping.
8) Do not take water while eating. Take water either 30 minutes before or 40-60 minutes after taking the food.
MAIN PROJECTS
(A) EDUCATIONAL SEMINARS
Conducting seminars in different places and different cities and countries and also on invitation by Social Organisation, Institutions and Corporate Sectors.
(B) DIPLOMA COURSE IN NATUROPATHY & YOGA (D.N.Y.)
| | |
| --- | --- |
| Name of the course | Diploma in Naturopathy and Yoga (D.N.Y.) |
| Minimum Qualification | Matriculation / High school examination or equivalent from a recognised education board |
| Duration of course | 3 months |
| Classes | Every Sunday 4 P.M. to 6 P.M. |
| Practical Training Facility | Gents - Daily 7 A.M. to 9 A.M. Ladies - Daily 10 A.M. to 12 Noon |
| Medium | Hindi/ English / Mixed |
| | | |
| --- | --- | --- |
| Papers and Marks | Theory | 200 marks |
| | Practical | 100 marks |
| | Viva voce | 100 marks |
| | Project work | 100 marks |
| | Total | 500 marks |
Minimum passing marks 50% in each
| | |
| --- | --- |
| Fees | |
| Course fees (including examination fee) | Rs.8000/- |
| Re-examination fee | Rs.500/- |
* Note: New Batches Starts on 1st Sunday of February, June and October.
Syllabus:
Principles of Natural Health
Philosophy of Nature Cure
Mud Therapy
Hydro Therapy
Chromo Therapy
Air Therapy
Space Therapy
Food and Nutrition
Physical Health
Mental Health
Spiritual Health
Stress Management
Motherhood and child Care
Yoga (Yama, Niyama, Asanas, Pranayama, Pratyahar, Dharna, Dhyan/Meditation and Samadhi)
Science of Hand Posture
Basic Knowledge of Accupressure
Anatomy and Physiology
Digestive System
Blood Circulatory System
Lymphatic System
Respiratory System
Skeletal System
Muscular System
Nervous System
Urinery System
Reproductive System
Sense Organs (eye, ear, nose, tongue, skin)
Endocrine Glands
Metabolism
Health Diagnosis
Symptom, causes and Treatment of various diseases
Syllabus Book:
SECRETS OF NATUROPATHY & YOGA (ENGLISH)
PRAKRATIK SWASTHYA EVAM YOG (HINDI)
SECRETS OF NATURAL DIETS (ENGLISH)
SWASTHYA KA RAHASYA AAPAKVAAHAR (HINDI)
SECRETS OF DIAGNOSIS (ENGLISH)
SWASTHYA PARIKSHAN (HINDI)
Other Recommended Books:
SECRETS OF GOOD PARENTING (ENGLISH)
BACHON KA VIKAS (HINDI)
SECRETS OF GOOD LIVING (ENGLISH)
UTTAM JIVAN JINE KI KALA (HINDI)
Author : Dr Brij Bhushan Goel
Publisher : All India Nature Cure Federation
Prizes:
Gold Medal for Topper
Silver Medal for 2 nd
Bronze Medal for 3 rd (in each batch)
Rules and Regulations:
The decision of the Federation will be final and binding on all the persons concered in all matters including change in rules and regulations regarding course, examination and results.
Fees once paid will be non refundable and non transferable.
75% attendance inclass is compulsory to be eligible to sit in examination.
All disputes are subject to Delhi Jurisdiction only.
Click here for the application form for DNY Course.
CORRESPONDENCE COURSE
Registration fee Rs.8000/- to be send by D/D in favour of ALL INDIA NATURE CURE FEDERATION.
After Registration four Question papers will be send by post one by one and candidate have to answer all of them by post.
For practical training and final examination candidate have to come at Delhi for two days on his own cost of travelling, lodging and boarding.
All other term and Condition are similar to regular course.
(C) YOGA CLASSES (FOR LADIES)
| | |
| --- | --- |
| YOGA CLASSES | Timings ( Monday to Friday ) |
| >> Yogasanas | 11 AM to 12 Noon |
| >> Pranayama | 12 AM to 1 PM |
| >> Meditation | 4:30 PM to 5:30 PM |
(D) NATURAL TREATMENTS
| | | |
| --- | --- | --- |
| Timings | Gents | 7 AM to 9 AM daily |
| | Ladies | 10 AM to 12 Noon daily |
At - NATURE CURE & YOGA CENTRE
BR- 48 A & 49 A, Shalimar Bagh, Delhi-110088, India, Ph. : 27482211, 27481710
Details of Therapies
Mud pack
Enema
Steam Bath
Hip Bath
Sitz Bath
Spinal Bath
Hot & Cold fomentation
Hot-Cold Graduated Bath
Neti
Kunjal
Wet Compress
Wet sheet pack
Hot foot Bath
Massage (as prescribed)
Exercise
Yogasana
Pranayam
Meditation Etc. Etc.
(E) CONSULTATION
Timings 7.00 A.M to 11.00 A.M.
CLICK HERE FOR PATIENT HISTORY SHEET
PUBLICATION OF BOOKS
ABOUT THE AUTHOR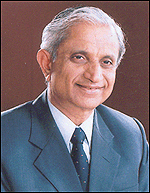 Dr. Brij Bhushan Goel has been an alumni of Vaish College, Medical College Rohtak, International Foundation of Natural Health and Yoga, Apollo Hospitals Educational & Research Foundation and he has been on uncooked diet since 1986. He is consultant and trainer of Naturopathy & Yoga. From time to time he brings out a magazine titled "Happy Life" and other literature which he distributes freely. He keeps conducting seminars, lectures and workshops on naturopathy and yoga within the country and abroad too.